Is the 2021 Mercedes-Benz GLA Good in Snow?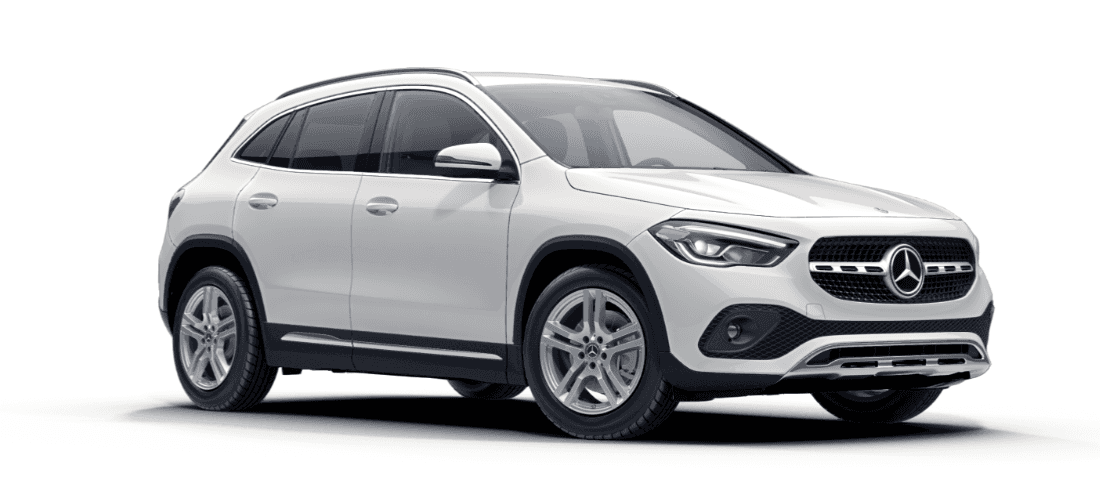 View Mercedes-Benz GLA Inventory
The 4MATIC® all-wheel drive system on the 2021 Mercedes-Benz GLA gives it the ability to plow through the St. Paul snow with ease!
4MATIC® All-Wheel Drive
Light, nimble variable-torque 4MATIC® all-wheel drive can send power from front wheels to rear based on each tire's real-time grip. A suite of engineering features heightens off-road capability. Pioneered by Mercedes-Benz, the 4-wheel Electronic Traction System (4-ETS) is built to detect the onset of wheelspin. It then rapidly pulses the brake at the slipping wheel, sending torque and power back to the gripping wheel to get you out of mud, sand or gravel.
At its core, the 4MATIC® system feeds power to the front axles through a transfer case in the transmission, while a limited slip differential provides balance between front and rear. Sensors throughout manage the torque demands of each wheel, resulting in greater traction and acceleration.
4MATIC® all-wheel drive is ready for any type of weather, and available in virtually every Mercedes-Benz model. So whether you're in snow where grip is scarce, on a slick surface in rainy weather, or simply on dry terrain looking for a sportier drive, 4MATIC® makes sure you're equipped for the ride.
GLA Winter Ready Features
The 2021 Mercedes-Benz GLA also comes equipped with winter-ready features like remote start, heated seats, heated side mirrors, and dual-zone climate control! Keep you and your passengers warm and cozy all winter long in your 2021 GLA.
2021 Mercedes-Benz GLA SUV For Sale Near St. Paul
If you are interested in seeing the GLA SUVs 4MATIC® all-wheel drivetrain in action, contact us at our St. Paul and Minneapolis dealer to schedule a test drive!